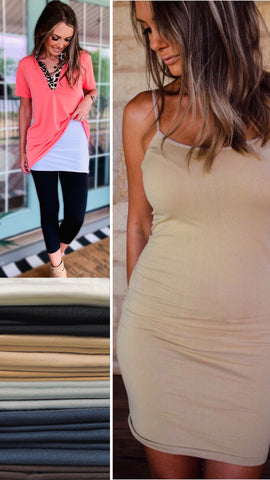 MUST-HAVE-ITEM!!! Perfect YEAR-AROUND: wear with dresses, tunics, t-shirts, etc!
Polyester/Spandex Blend (will not rider up, lightweight and breathable)
Colors Available:
-Navy (R,P)
-White (R
-Black (R)
Sizing: These are SUPER STRETCHY! The size P can be worn by MOST EVERYONE! I personally wear size 4/6 and have BOTH sizes in my wardrobe: You really can't go wrong! 
•Size R (Fits Sizes 4-12)
•Size P (Fits Sizes 8-20)
style #3108
Related Products
---