All Items!
Your Favorite (Buttery-Soft) Leggings in Black!
---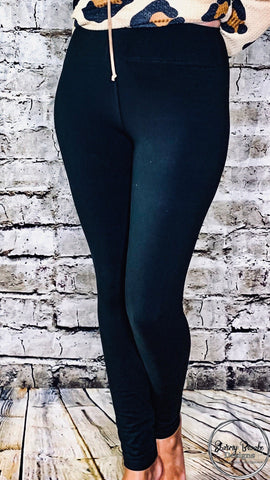 They're BACK!!! Your Favorite Leggings: BUTTERY-SOFT (but not hot)! We are Soooooo excited to have these for you to enjoy ALL year long! I personally have 8 pair in my wardrobe and are my go-to casual bottoms!
•Thick waist top that you will LOVE!!!
•Material is SUPER STRETCHY and Buttery-Soft!!!
•These are NOT see-through or thin… they're wonderful!
Sizing:

•Size R Fits 2-12 (one size) 
•Size P Fits 12-22 (one size)
Style #4774-Black
Related Products
---