50% Off: Keyhole Detail Top in Navy! (Only $17.48)
---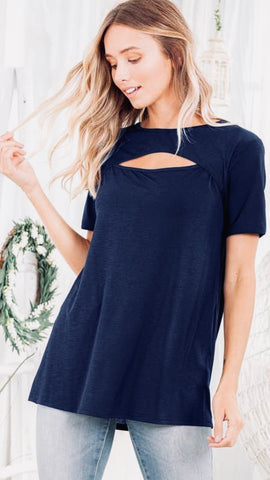 PLEASE read the entire description about our HALF-OFF SALE!***
Use Code FIFTYOFF at checkout to get this for the above AMAZING DISCOUNTED PRICE!! 
. . .
This is sooo fun!!! Material is travel-perfect (won't wrinkle!) and stretchy (poly/spandex blend). We love the keyhole detail.
True to size:
style #6280
***Shipping Invoice will be sent before the order goes out. You can buy as many SALE ITEMS as you'd like for the flat rate of $7.95… so go crazy on this sale! With over 150 items, you are sure to find many you'll love! If shipping invoice is not paid, you will be credited the amount of the items minus a 10% handling fee.
Related Products
---